A large battleship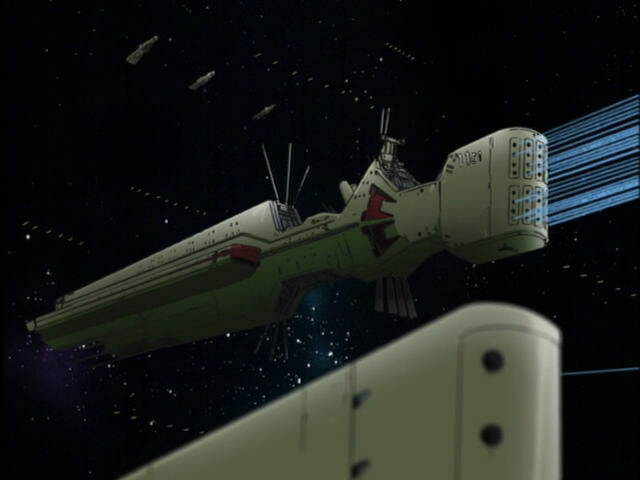 of the Patoroklos design, the Epimetheus had more firepower than any other ship in the Alliance Fleet until the launch of the Krishna. It was destroyed by a single-point artillery barrage from Reinhard von Musel's fleet at the 3rd Battle of Tiamat.
Mechanical Details
Length: 1159 meters.
Width: 72 meters.
Height: 358 meters.
Armament: 32 forward cannons; 48 port cannons; 48 starboard cannons.